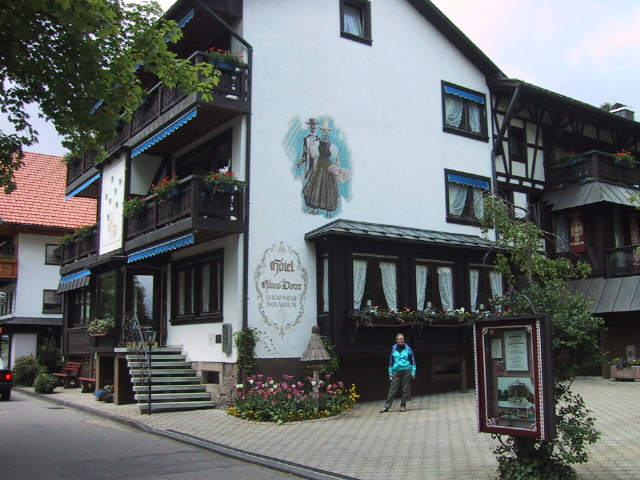 After a good nights sleep I almost forgot how difficult the ride was to get here. The Hotel Dorer is definitely a First class hotel. The dining room is full of windows to give you a view of the gorgeous area. Our breakfast is a typical German breakfast of granola with milk, fruit with yogurt, juice, bread and coffee.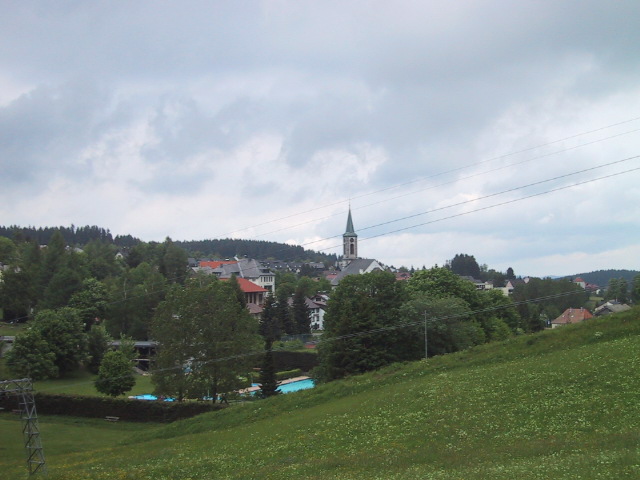 I feel like I am in a movie as we are surrounded by German music playing in the background. I guess our hard work the previous day was well worth it. Since I was much too tired the night before to wash out our clothes I was them out in our huge bathtub after breakfast. As we head out to look the town of Schonwald, we meet a family from Philadelphia that have a baby girl born in January. She reminds me of my granddaughter who was born in March.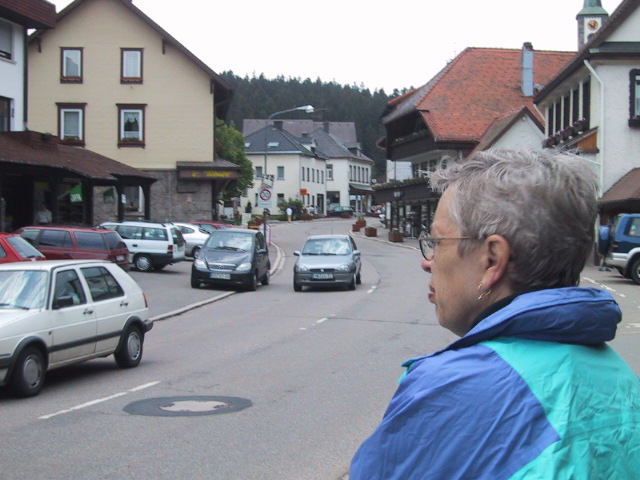 The hotel is situated such that it overlooks the town and what a beautiful site it is. We take a walk around the area and come upon a huge field of wildflowers. It is just breathtaking. There is also a ski lift so I try to visualize people skiing there in the winter months. We find our way to the downtown shops and I buy a cloth calendar to hang in our townhome in Colorado. I wanted to buy everything I saw since everything was so different that what I could buy back in the States. However, every time I picked up something, Aaron asked, gDo you want to carry that for the next 9 days on your bicycle?h After hardly being able to PUSH my bike up some of the hills yesterday, I quickly returned the cute little items to their shelves.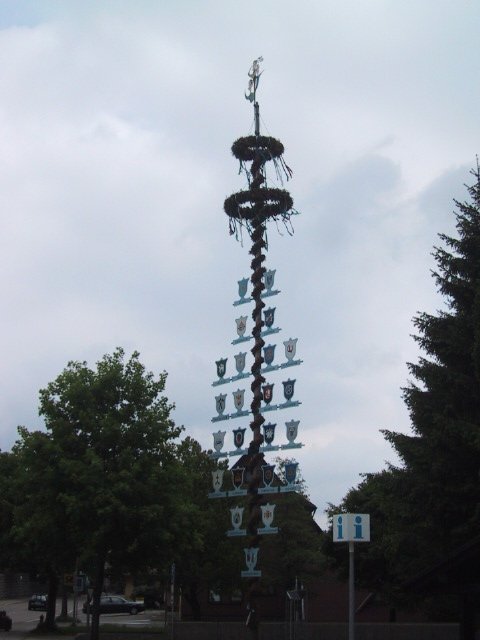 This town has a Maypole as do most towns that we have gone through. We are still trying to figure out what they symbolize. We were thinking of bicycling to Triberg from here, but that was before we wore ourselves out yesterday. We checked out the bus schedule and decided that that sounded like much more fun than bicycling! Our bodies need a rest!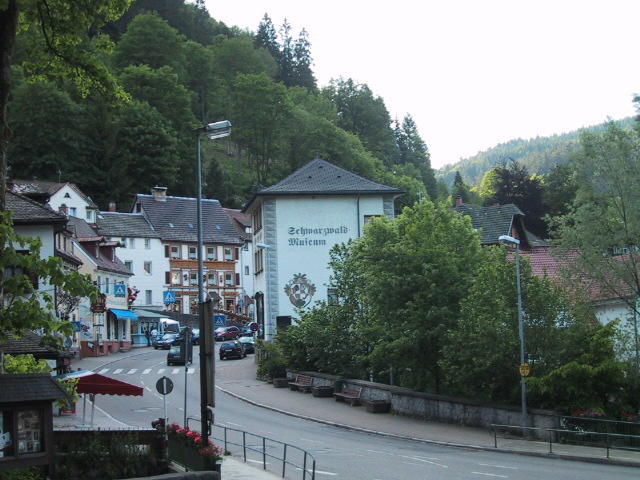 After riding the bus to Triberg we first have to check out the House of 10,000 Cuckoo Clocks. What an amazing shop-especially for me since I love cuckoo clocks. One guy almost sold me on one, but Aaron was there to talk me out of it, which the salesman didnft appreciate. We had a good lunch in a quaint restaurant. Then Aaron planted me in an internet cafe while he went off to buy a battery for his camera. It was good to be able to share some of my experiences with the people back home.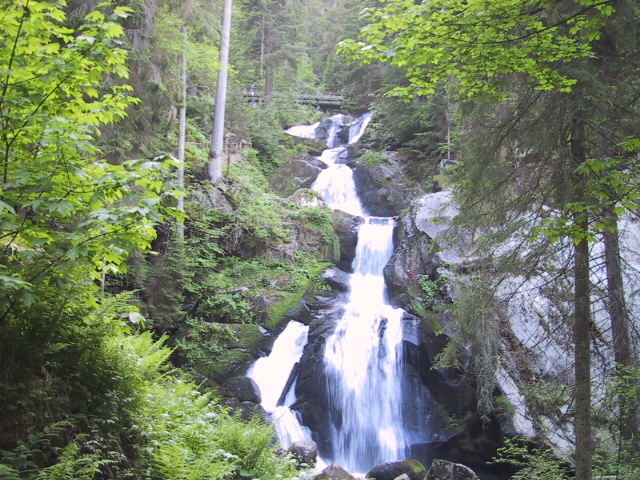 We then hiked up a huge waterfall which made 7-Falls in Colorado look like a water fountain. We ate outdoors, even though it was a bit chilly, on the deck of a restaurant across from the waterfall. I had fish (with the head on) which I couldnft quite eat with him looking at me so Aaron covered up his eye. The meal was delicious but we had to hurry a bit so we wouldnft miss the last bus back to Schonwald-and I donft feel like hiking back. So ends our off-bike day in the beauty of the Black Forest.