Final Day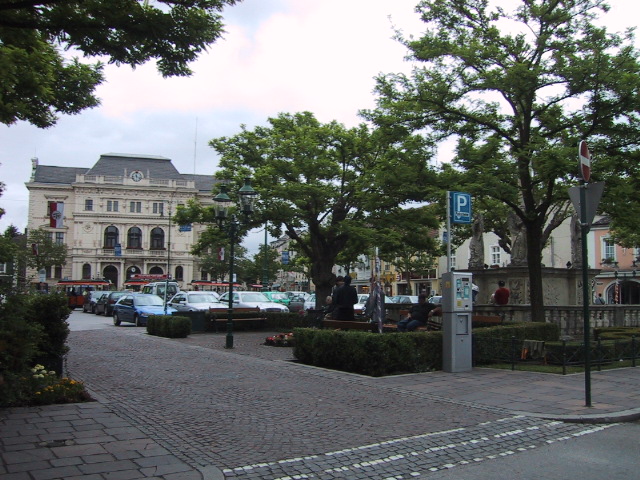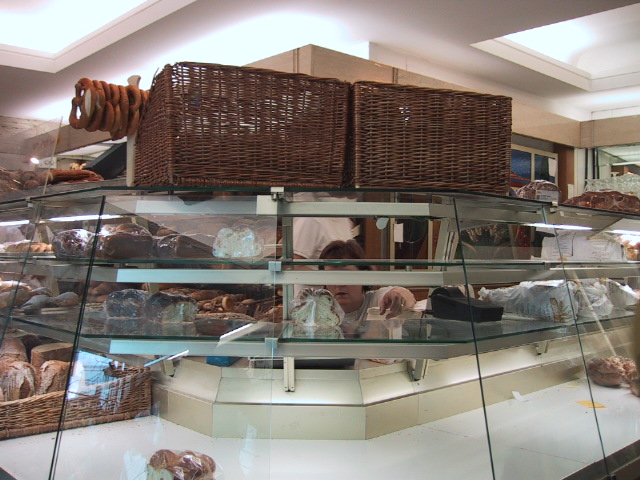 More than anything, today was a day to coast in to the finish. Even though, I am planning to continue to Poland from here, I am taking a couple days rest in Wien and hopefully meeting up with my girlfriend. So ma and I were in high spirits as we rolled out in the morning. The path continued much the same through the morning. We made one stop in the middle of the morning to have some of our favorite pastries and coffee, which we had completely mastaered ordering and all. A bit further along the way, we started to enter the metropolis of Wien.
Big Towns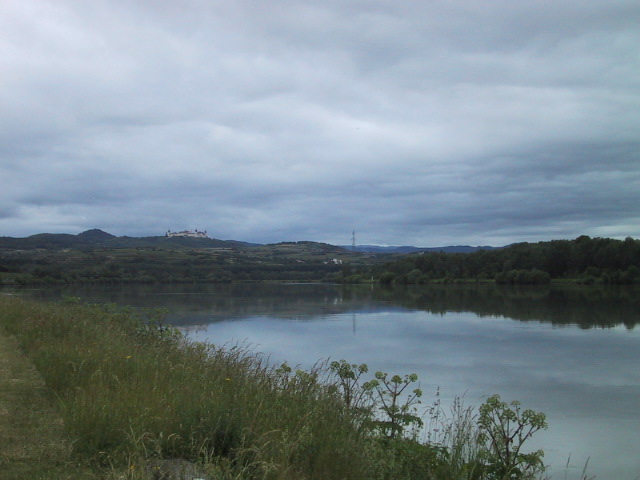 We are also meeting up with one of Mom's friends here, so I had some fairly detailed directions as to how to get to the main station and then how to find cheap accomodations in that area. Regardless, we were lost before we even hit the city limits. At one point, we turned too early and started to go into some exclusive housing district. A woman was walking out at that moment, and she quickly informed us of our error and pointed us along our way. A bit further and I started to get confused about what side of which river we were supposed to be on. The trail ends up following the Danube canal instead of the main river, which is not completely obvious as you ride along. After a while, I got tired of riding down by the river looking for the long wall tha I was told to look out for. So, we road up into the town and found a map at one of the streetcar stops.
Across Town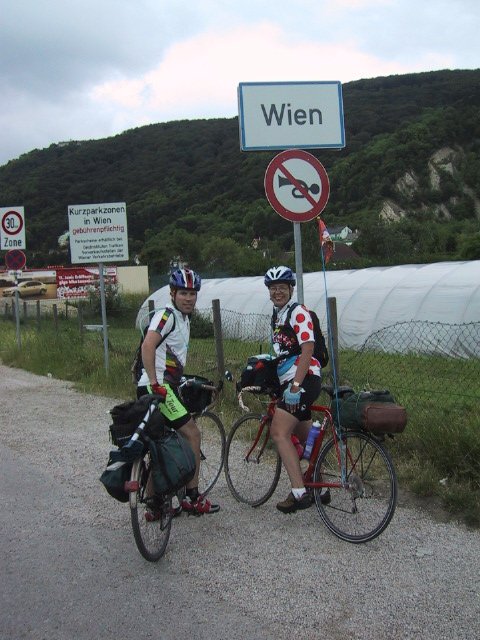 Of course, we had ascended much too early, but rather than go back to the trail, we decided to just ride across town on the roads. It turned out this was a fun idea. Even in such a huge city, there were plenty of bike routes and even bike crossing signs telling us when to stop and when to ride through intersections. I was very impressed. Without knowing, we had ridden along one of the biggest roads in town, the ring road, and seen many of the sites on the way in. Eventually we found our way to the train station and from there to the convent where my girlfriend was staying. She is not a nun.
Evening in Wien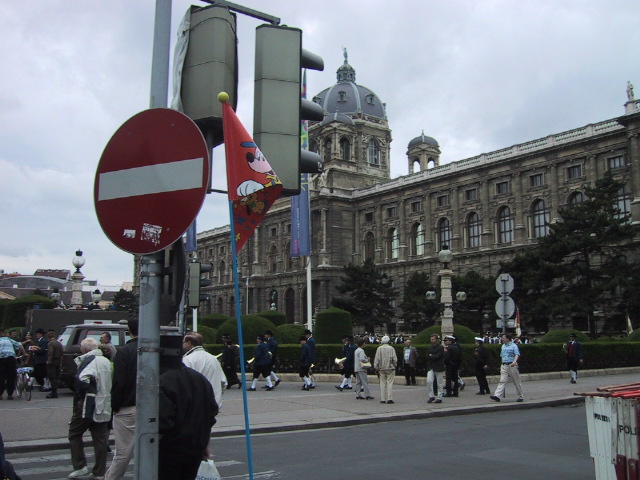 Just when we arrived, it started to rain. Good timing. Since it was saturday, we wanted to grab a bike box for ma to transport her bike back to the States. We were able to grab one just as the local sports store was closing down for the week. After wondering around a bit taking in the city, we met Yuka for a fine Italian dinner. And so ended the first portion of my journey.