Getting Started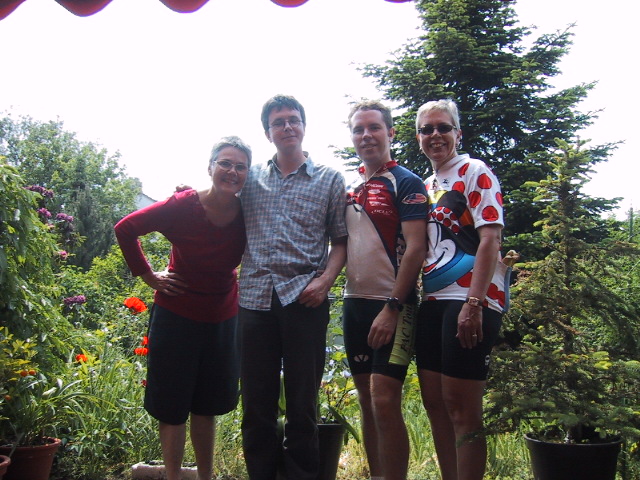 We managed to wake-up on a fairly normal schedule despite the time change. Mom had adjusted her sleep in America by one hour each day in order to acclimate to the European time. I, on the other hand, was fresh from a trip to Japan and was ready to sleep on any time schedule. Anyway, we had planned to make a late start on this first day, just in case. After a long breakfast including last-minute tips from my friends, we headed off south for Darmstadt. My friend was kind enough to take us as far as the first town where we quickly became lost. After bidding farewell, we took our best guess out of town to the east a bit.
Navigation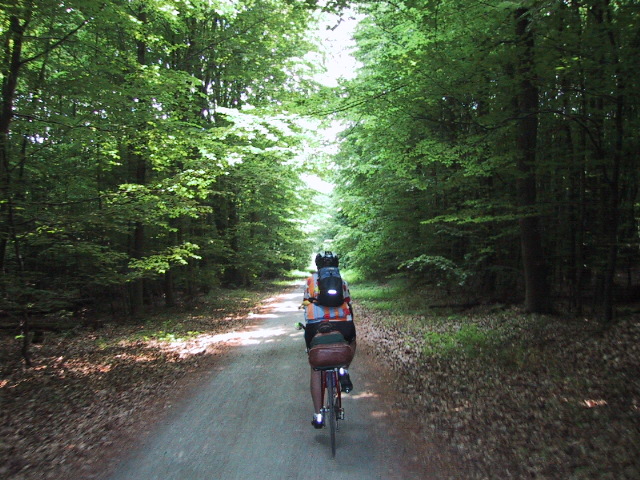 Luckily we found this amazing network of forest trails that made up the first part of our ride. There were many more trails than we noted on our map, but we were able to get the idea. At one point, a man with a much more detailed map pointed the way and suggested how we might cross Darmstadt. Shortly thereafter, we got a flat tire and got lost a bit, but no matter, we were on our way.
Time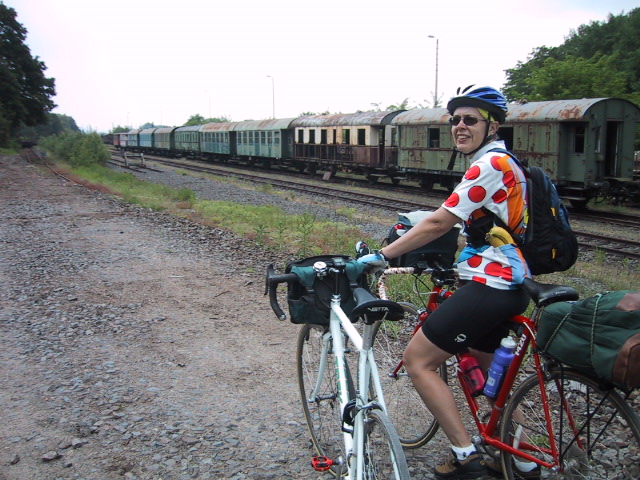 A bit further on and we found the ferry across the Rhein that we were looking for. And again down the path toward our first charming hotel. But the night was getting near and our destination was still far. After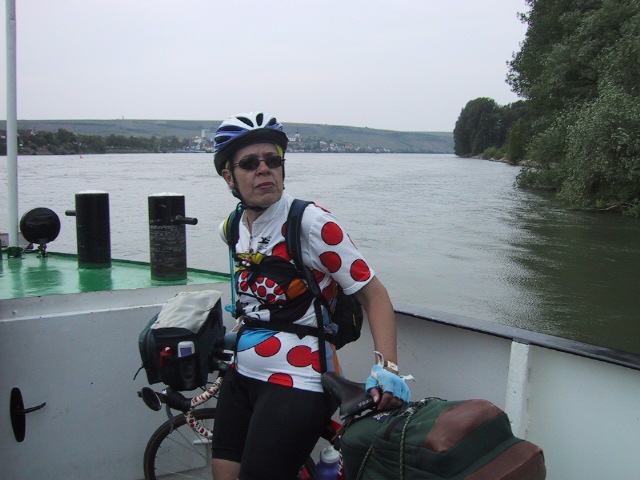 consulting the Radkarten a few times, I decided I had made quite a miscalculation and our hotel was still perhaps 50km away. At seven, I called the hotel to warm them about our tardiness. The woman suggested that we take the train from the nearest town and save ourselves any more trouble. Being proud bikers, we really didn't want to give-in to the train, especially on the first day. We knew that it was light until at least half-past nine, too.
Fest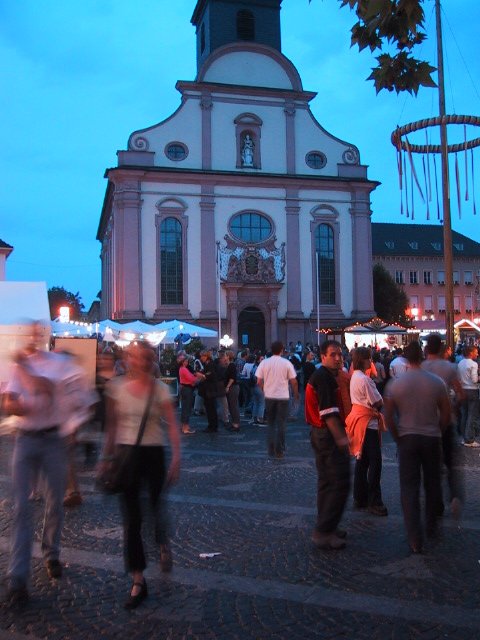 But when we got to Worms a bit later, we decided to go for the train. We caught a quick train to Frankenthal where we missed the connection on to Feinsheim. But luckily there was a festival going on in the center, so we looked around and munched on some fried mushrooms until the next train.
Rest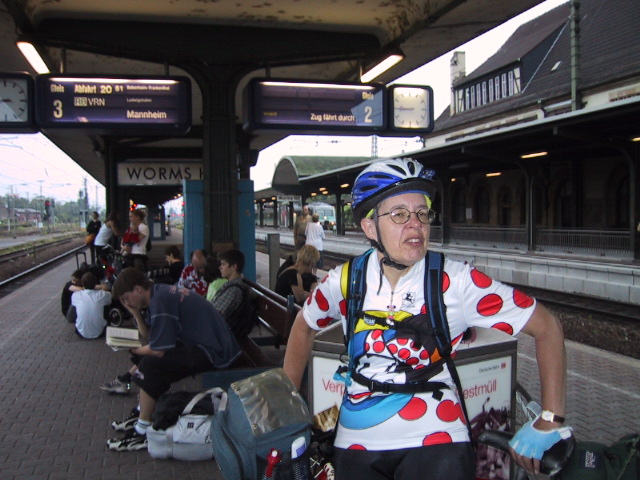 Our arrival after sunset (10:30?) was anxiously awaited by the woman at the inn. She had just opened the door to look for us as we pulled up. We were happy that we could park the bikes in a courtyard for safety. The room was quite nice with a balcony overlooking a slightly busy street, but also a school and a church. We slept deep and hoped for better luck on day two.