Setting
I had a five-day conference in Cairo for accountants that work around the world for my organization. The conference was set to end at noon on Friday, January 28, 2011 and everyone would then fly back to their respective countries on Friday, Saturday, or Sunday. I immediately realized that we might be in for trouble because the Internet was out from 7am and mobile phones started to fail around 10am. We heard that the biggest demonstration of that week would start around 1pm as Muslims came out of their main weekly prayers, so I decided to leave an hour early from the Marriott Zemalek Hotel in order to get through downtown and head out to the airport.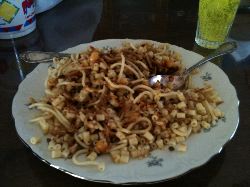 Rather than take a taxi, I got a ride from an Ethiopian accountant who lives near the airport. We arrived at his house in Heliopolis just before noon, so he went to the mosque with his son while we spoke to his wife and turned-on the tv to check on the situation back downtown. It was clear that our decision to leave early was warranted. Things were getting crazy downtown. Police were shooting tear gas all over and protesters were responding with rocks and sticks. Much of the action in Cairo was on the 6 October bridge that we had crossed on our way out of the hotel and amazingly Al Jazeera was broadcasting it all live on tv.

Take One
Nevertheless, I had no trouble getting to the airport around 5pm and attempted to check-in for my 11pm flight back to Ethiopia. Too early to check-in, they said. Fine, I wandered around the departure and arrivals lobbies and caught some of the news in Arabic from the tv at Burger King. When 8pm rolls around, I head for security to get back to the check-in counter but find that they are not letting anyone through to the check-in counters. Although there was no explanation, it was clear I wasn't flying anywhere, so I headed for the chaos of the rebooking counter and managed to get a seat on the same plane for the following night. I ran into some fellow accountants in the same situation and headed to the nearby Fairmont Hotel in-time to get the last four rooms in the inn.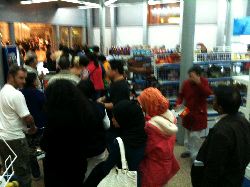 After clicking through hundreds of Arabic stations to find the English news, I spent the night flipping between CNN, BBC, and Al Jazeera. I was still awake at 12:30am when Mubarek addressed the nation, dismissed his cabinet, and promised changes. He did not offer to leave. Great. From what I could understand at the airport, evening flights were cancelled because a curfew had been called and with more demonstrations almost guaranteed for Saturday, another curfew could be expected as well. And since the two daily flights to Addis Ababa (my Egypt Air and my colleague's Ethiopian) were both late at night, I started to realize I was in trouble.

Day Two
I took breakfast in my room and decided to pass the afternoon in the hotel lobby rather than return to Terminal 3 at the airport. I ran into four colleagues who were sharing one of the scarce rooms at the hotel around the time the hotel was trying to suddenly evacuate people from the lobby. Again, information was sketchy, but they seemed concerned about thugs in the neighborhood. Following Friday's clashes with police, the army had replaced the police in most neighborhoods, but many places were completely unprotected from street thugs and possible looting. I tried to continue reading in a quiet part of the lobby, but the manager found me and offered to give me a room for a couple hours. Instead I decided to take the next shuttle to the airport and asked the manager to hold a room for me in case my flight was cancelled again.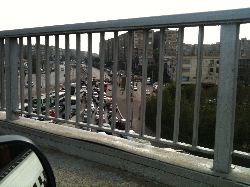 The airport was busier than Friday because many people had spent the night and now we were dealing with two days worth of flyers. Rather than wait until 8pm, I decided to head for the check-in counter after talking to another group of accountants from my conference headed to Johannesburg. Everything was going okay until about the time it was my turn at the check-in counter. Suddenly, the Egypt Air guy stood up and said "there will be no more flights until now." It took everyone some time to confirm that he meant "flights are again cancelled for the rest of the night due to the curfew which is keeping airline and airport staff from coming to work."

Fairmont Again
Rather than try to rebook for this useless night flight, I decided to head straight for the hotel in hopes of getting the room that the manager had promised me. Again I ran into a number of people from my group in the same situation. We wasted some time deciding what to do partly because the Fairmont staff at the airport kept saying that there were no rooms available. Finally I got through to the manager on my mobile phone (which wasn't an option the the night before when all mobile phones were cut), so we flagged a dumpy old taxi and crammed five of us inside.

The Fairmont is just a couple kilometers outside the airport on the main highway into town, so I never expected any trouble even after curfew. We were discussing with the cabbie whether we should try the Radisson Blu first when we came upon a large gathering of people at an intersection just at the exit from the airport. One man flagged us down and started talking with the driver. Apparently there had been a shooting in that area and the neighborhood posse was trying to settle the matter somehow. We were advised to drive slowly past the group of armed (with sticks, at least) men. A bit rattled, the driver suggested we abandon the Radisson idea and head straight for the Fairmont. Nobody argued.

God Help Us
I woke at 6:30am to the sound of my phone buzzing on the floor next to the sofa. I was sharing a $300 room with our accountant from Yemen, so I went into the bathroom so as not wake him too. It was my brother calling from the US. He had found an afternoon flight to Ethiopia via Rome on the Egypt Air website. I wasn't too crazy about another Egypt Air flight, but Michael said that no other airlines were selling tickets online anymore, so I decided to take my chances. I wasn't even sure if Egypt Air would know that I had bought a ticket since the whole country had no Internet connection. Not only would i have no record to show them, but they may have no record either.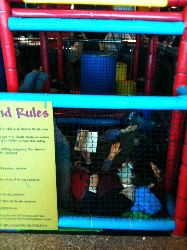 I was happy to get a boarding pass and make it through passport control, but next I realized that many people were also trapped inside with expired boarding passes, long lines for food, and little information about what was happening. Other colleagues were trying the same strategy of buying a new ticket on an afternoon flight and they all managed to get out on Turkish Air, Singapore Air and even Yemenia. However, my 2pm flight was never assigned a gate and around 4pm it suddenly disappeared from the monitors along with about twenty other flights that had been delayed all afternoon. I expected to find a long line forming at the re-book desk, but there was not a single Egypt Air person at the counter! I joined one group of Americans who were trying to get out of the airport, but we found that nobody was sure about how to undo our visa exit stamps and get our luggage back... looks like a night in the airport for me.

Possible Rescue?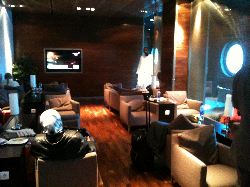 I managed to sneak into a business class lounge which was still offering lots of free food, drinks, clean bathrooms, and CNN. I called a colleague who was still back at the hotel downtown and was in-touch with the US embassy. She said that there was a rumor of chartered evacuation planes going out on Monday or Tuesday so they were putting together a list of people. I gave her my passport number and location just as my mobile phone ran-out of credit and hung-up. Great. Now I couldn't call my brother or anyone because nobody inside the airport had top-up cards for Vodafone. Nice. Eventually, I got some sleep in a chair in that lounge but the PA system would wake me sometimes asking "the representative from the British Embassy to go to the arrivals hall." Would it really come to evacuation flights?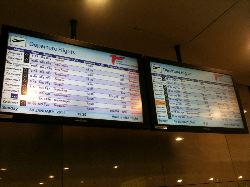 At 6am CNN started saying that evacuation flights were set to begin, but they didn't have any details and nobody was calling. Again I ran into another pair of colleagues who were trying to fly to Lagos on an 8am flight. They had received word that American evac flights would start around 11am at Terminal Four and possibly take people to Istanbul, Athens or Cypress, but they were also hearing that their Lagos flight from 8am yesterday was actually going to fly around 10am today. We agreed to wait until 9:30 and then try to get our bags out and head for Terminal Four. At exactly 9:30 someone from Egypt Air shoes up in the food court and started collecting boarding cards for people heading to Lagos. I was on my own to track-down my bags and get over to Terminal Four.

Still Not Home Free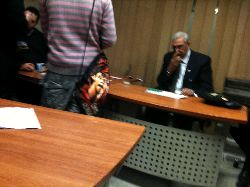 I know this story is getting a bit long, but that is exactly how it felt: long. For some reason, the people in the immigration office were really helpful on Monday morning. I know they were short staffed all weekend and i understand that they don't normally have to deal with canceling exit stamps and all, but they did it for me and even agreed to track-down my bags. They said it would take at least thirty minutes, but I knew this was more promising than trying to get into the arrivals hall or get help from someone at a check-in desk. I waited. But I started to worry i might miss the evacuation since nobody was contacting me and I still couldn't make calls. I borrowed the cell phone of some random guy whom I had run into a couple times since Friday night. He was trying to get out on a German evac flight and offered his phone while they worked on paperwork. My colleagues from downtown were already at Terminal Four (?) and suggested I leave my bags if I wanted to make the evac flight.

I tried to remember what was in my bags (clothes, computer, new running shoes) and weigh that against other unknown possibilities. At the same time that they located my bags (10:30) I got a call that my colleagues had sent a car for me. I still had to get someone from the immigration office to walk me down to the arrivals hall so I could collect my luggage. I arrived at Hall Four (VIP Hall?) of Terminal One at 11am after most of my friends had already been processed for the first flight out. Later I learned that they flew to Cypress on Air Force Two which I had seen on the tarmac. There was another flight to Bahrain and maybe one for Istanbul before I finally boarded a flight for Athens.
---
---
---
Egypt: Cairo | Luxor | South | Alexandria | Sinai | Escape |
Ethiopia | Senegal | Accra | Cape Coast | Nairobi | Safari 1 2 3 | Dubai | Egypt | Djibouti | WWShoes
---