Junior High School
Soon I began attending the local junior high school where my younger host brother studied. However, because of the age gap and their lack of English skills (not to mention my lack of Japanese language skill), I was unable to really do much at Mizue 3. Most of my time was spent hanging out with the three English teachers in the teachers' lounge. I did find it interesting that all of the teachers shared one big office space. I also enjoyed helping to teach English, once again.
Other Pastimes
Some days my host mom would take me out. I remember going to see a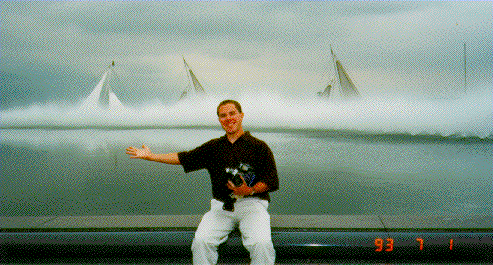 museum, a wind-chime maker, and Tokyo Sea Life Park. This aquarium on Tokyo Bay was a nice place to visit on a weekday afternoon. However, I soon became excited about something else that was just a little ways down the coast. Some days I went on my own adventures. One day I started riding my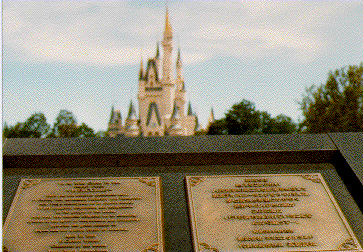 bicycle down the river-path towards the bay. When I got there I turned left and went over a busy bridge. Before long, I found myself at the third-happiest place on Earth (behind Disneyland, and Walt Disney World)--Tokyo Disneyland. I didn't enter the gates that day, but I did on two other occasions. Sure it is expensive, and very American, but I still love anything Disney. Tokyo Disneyland offers only a few new experiences for those who have already been to the original Disneyland. I am told that the Japanese wanted to have America right there in Tokyo, so they built it without changing many things. Main Street USA becomes a glass-covered World Bazaar, and Cinderella's Castle has a dungeon tour. TDL is a fun place to visit with friends and it is a nice reminder of another bit of American culture that is enjoyed all over the world.